"There is a time for everything, and a season for every activity under the heavens:  a time to be born and a time to die, a time to plant and a time to uproot, a time to kill and a time to heal, a time to tear down and a time to build, a time to weep and a time to laugh, a time to mourn and a time to dance, a time to scatter stones and a time to gather them, a time to embrace and a time to refrain from embracing, a time to search and a time to give up, a time to keep and a time to throw away, a time to tear and a time to mend, a time to be silent and a time to speak, a time to love and a time to hate, a time for war and a time for peace." – Ecclesiastes 3:1-8 (NIV)
A popular urban legend has been sneaking innocently into the minds of people everywhere.  It has to do with the fact that the month of July 2016 has the unusual occurrence of having 5 Fridays, 5 Saturdays, and 5 Sundays.  What's not very factual is that the urban legend claims that this happens only every 823 years – even having the dubious connection to a Chinese label of "silver pockets full", i.e., relating to good fortune.  In fact, this is more common than it seems.  January of this year 2016 also has this characteristic of having 5 Fridays, 5 Saturdays, and 5 Sundays, so that totally debunks this myth that has been spreading around.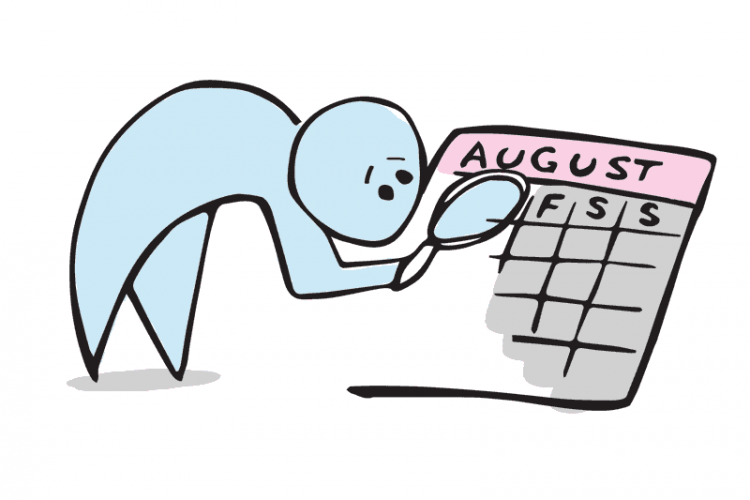 With this misinformation comes a fervent reminder that time is precious.  What a blessing to know that we have 5 weekends in July – the peak of summer when everyone is looking for "more" time to spend outdoors and enjoy a short reprieve from the more prevalent cold days of Canada.
But having "more" time is a misnomer.  We don't really get "more" time.  Time has been set for us.  It is a consumable product.  We cannot add to it nor lessen it.  That's what Solomon reminded us in Ecclesiastes 3. Time is appointed.  We either use it or it passes us by.  We can never recover time that has been lost to complacency.
As a precious commodity, let's be wise stewards of time.  Invest it in building relationships and establishing connections with people.  Put it to good use by recognizing eternity is of great consequence with time.  As Paul said in 1 Corinthians 6:2: "I tell you, now is the time of God's favor, now is the day of salvation."  Use this time to ponder God's plan to bring you under His grace that you may experience everlasting life – when time is no longer of any essence.