"So guard yourselves and God's people. Feed and shepherd God's flock—his church, purchased with his own blood—over which the Holy Spirit has appointed you as leaders." – Acts 20:28 (NLT)
As some of you may know, your pastoral staff will be attending a leadership conference entitled "Catalyst" in Atlanta, Georgia next week. This opportunity came by way of GCF Peel's earnest pursuit to emphasize leadership development, and the generous donation of the Catalyst conference organizers to provide our church with complimentary tickets. Also, we personally thank the kindness of a generous donor who covered the remaining cost of the trip, which would have otherwise been carried by the pastoral staff. We credit this all, of course, to God, who richly provides our needs through the charity of His people.

I thought it would be fitting to earmark this post and the ones for the next couple of weeks as a means to communicate what this conference is all about, and update you throughout our journey before, during, and after the conference. So, please watch out and stay tuned for upcoming updates as the Lord takes us through this experience.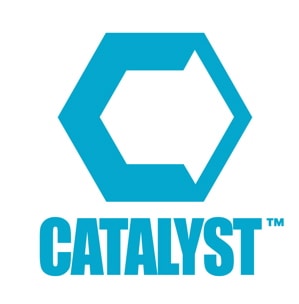 What is the Catalyst conference all about, anyway? Catalyst began in 1999 as a movement sparked by young church leaders such as Andy Stanley and John Maxwell, to name a few. These vibrant and passionate church trailblazers created a venue to educate, engage, and encourage the Church (through its leaders) to recognize their place as agents of change for the Lord — for the world. Since then, Catalyst has been putting together events, media channels, and literature to reach out to the Church and the world in a Christ-centred and Gospel-focused approach.
For many years now, my sister, who lives in Atlanta, has been inviting me to attend one of the conference venues that's held in Atlanta every year. I've not been able to attend until now and am so glad that I can finally participate as part of GCF Peel's contingent of pastoral staff (and an apprentice!). Education, engagement, and encouragement are important facets of our work as church leaders and champions for Christ. We need to constantly learn as we teach others, get connected that we may engage others, and be inspired by fellow leaders that we may encourage those who will follow in our footsteps — all for the glory of the One who gave us the privilege to serve in His kingdom.
And so, please follow this blog for upcoming posts and updates on how we're doing in this conference. Please pray for our safety and health as we endure the long road trip from Toronto to Atlanta. We hope to come back to you with heightened intensity and urgency as shepherds and fellow servants.
To find out more about the Catalyst conference, please click on this link: https://catalystconference.com/atlanta/